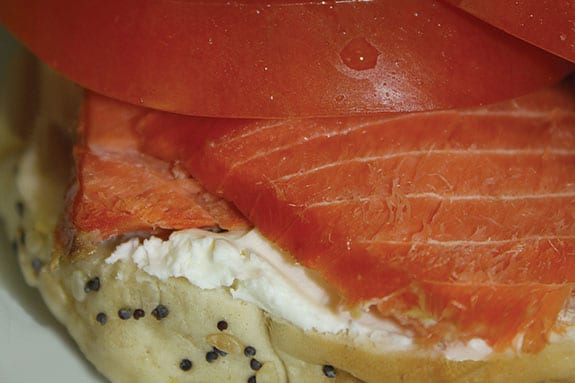 As a tempting alternative to the classic lox and bagels with cream cheese, these Toasted Bagels with Smoked Salmon are an unbelievably good combination, that could easily be doubled or tripled.
Ingredients
2 tablespoons cream cheese
2 ounces smoked salmon
4 red onion slices
4 tomato slices
2 toasted whole wheat bagels (I like everything bagels)
Directions
To serve, smear toasted bagel bottom with cream cheese.
Place salmon on top, then onion, tomatoes and bagel top.
Makes 2 servings
©Copyright Salmon, Desserts & Friends