Ole Gundersen Photography







If you've enjoyed the gorgeous photos on the website or in my book, then you will have realized that Ole is an accomplished photographer. What you might not know is that in addition to bringing my book to life, Ole also makes and sells beautiful photographic art inspired by our life in Alaska. Ole's prints on metal represent a new art medium for preserving photos by infusing dyes directly into specially coated aluminum sheets. Because the image is infused into the surface and not on it using a 400 degree heat sublimation process, the images take on an almost magical luminescence that in effect glows. You've never seen a more brilliant and impressive print! Colors are vibrant and the luminescence is breathtaking. Detail and resolution are unsurpassed, people that see the vibrant beauty of a metal print for the first time, often think that the print is backlit. The images are scratch resistant and waterproof, can be hung outdoors if they are out of direct sunlight.  The prints ultra hard surface can easily be cleaned with any glass cleaner. Ole's prints on aluminum will last for generations and like any fine art print, should not be exposed to direct sunlight or high temperatures. Ole's metal prints have an archival value rivaling the best giclee's or photographic processes.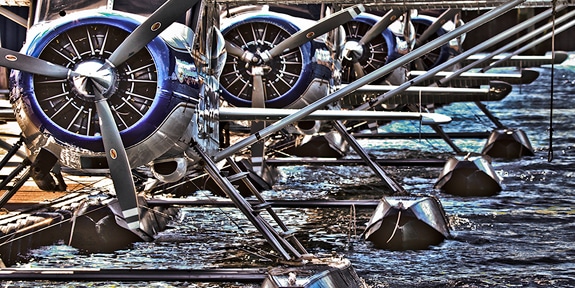 Growing up in Ketchikan Alaska, Ole could row a boat long before he learned to ride a bicycle. The love of the water and outdoor life led him to the world of commercial fishing where he's been for over thirty years. From the rugged coast of Oregon to the pristine waters of Southeast Alaska. Ole considers himself incredibly fortunate to make his living amongst some of the most beautiful scenery in North America. His hope is to bring back the beauty of what he sees with his camera.
Ole's Photograpy can be purchased at Scanlon Gallery