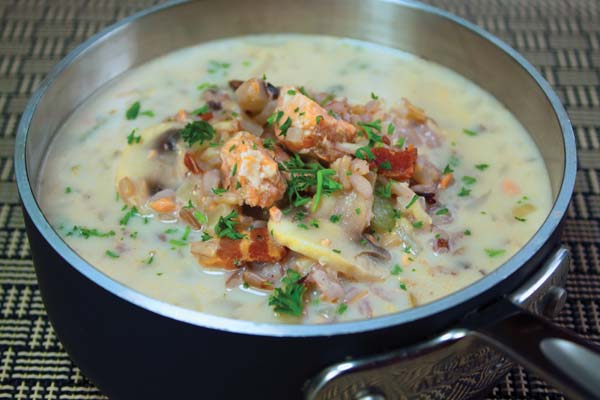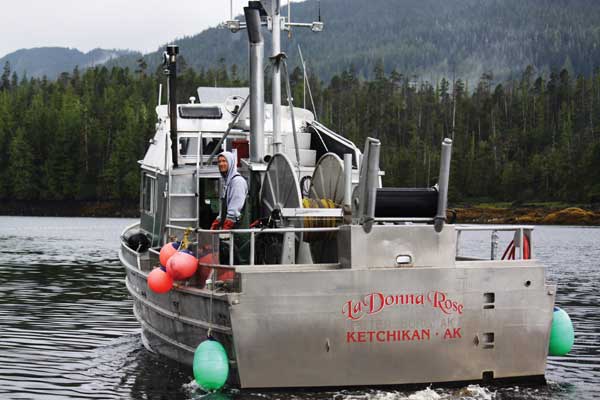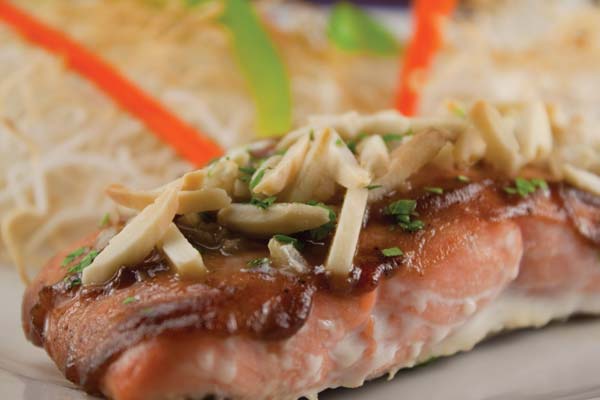 From my boat to your table
I've spent every summer for the past two decades working side by side with my husband Ole on the LaDonna Rose, our 32-foot aluminum fishing boat in Southeast Alaska. During the peak of the salmon fishing season the day starts at 1:30 am and it's often 10 or 11pm before we go to bed. Click here to learn more about what our fishing life looks like.
There's barely enough time some days to eat, let alone to find 15-20 minutes to fix a meal. Yet I refuse to serve 'heat and eat' pre-prepared meals. Ole and I like healthy food and fresh flavors. Just because we're on a boat doesn't mean we have to sacrifice taste or quality. A little creativity and planning ahead is all it takes to have plenty of scrumptious meals, even though there are no supermarkets at sea!
Recipes

that will get you hooked
Over the years I've developed a repertoire of quick-to-fix recipes using easy-to-find ingredients that don't sacrifice flavor. These work whether you're a boater looking for recipes that can be fixed in a tiny galley (mine is all of 4'x7'!) with minimal equipment or an accomplished cook looking for inventive ways to cook salmon and dazzle your guests at your next dinner party.
Tastiest catch
My latest cookbook, Salmon, Desserts & Friends contains more than 50 salmon recipes – for fresh, canned and smoked salmon – along with tips on selecting and preparing salmon, and lists of must-have galley ingredients and tools. You'll also learn about the various types of salmon and why friends don't let friends eat farmed salmon.
I hope what you'll gain from my cookbooks and website is not only a great collection of recipes but also a glimpse into the world of salmon fishing and the majesty of Alaska, as seen through the lens of Ole's camera.
Best Fishes!
LaDonna