The 1,080 passenger Crystal Serenity launched the 2012 cruise ship season last Saturday as it stopped in Ketchikan as part of a 94-day circumnavigation of the Pacific Ocean.
They start in LA, then go to Hawaii, New Caledonia, Australia, Indonesia, Singapore, Thailand, Cambodia, Vietnam, Hong Kong (and other Chinese ports), South Korea, Japan, Russia, Alaska, Canada and back to LA on April 21. Whew!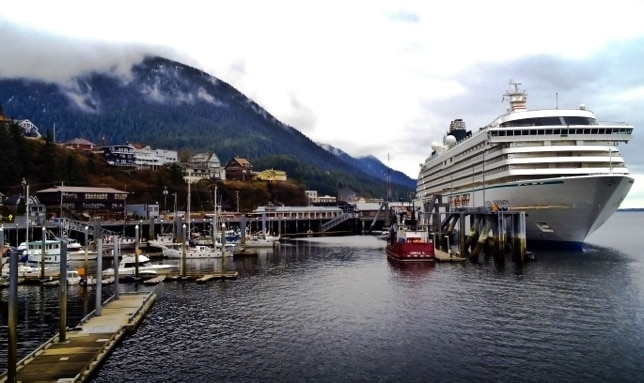 What fun to taste food from different parts of the world. But I simply can't help but wonder. Do the passengers start off in their skinny clothes and end the 94 days in their fat clothes waddling off the cruise ship? I know I would!